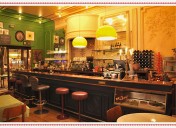 16 Wednesday March 2011 | news
When Switzerland invested Marseilles' breweries, we say congratulations to Bernadette! It's in the bag, this restaurant is worth the trip, with its glance of Mediterranean colours! 14 Boulevard Dugommier 13007 MARSEILLE 07 – 04 91 62 21 21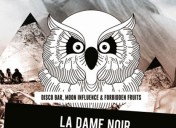 16 Wednesday March 2011 | news
As famous for its mojitos or Minel's cocktails as for its elctro programming … You will find here the best DJs of the moment who take turns at the turntables. Inescapable for night owls 30 place Notre dame Du Mont Marseille 13006 ladamenoir.wordpress.com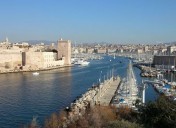 16 Wednesday March 2011 | Restaurants
A rooftop garden above the Old Harbor, offer you one of the best panoramic of Marseilles sipping water Pac! Esplanade Pharo Marseille 13007 04 91 52 80 11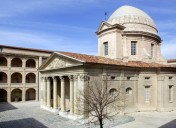 16 Wednesday March 2011 | news
A haven of peace … Turn off your mobile phone and enter in this magnificent Hospice!
Come and visit the Museum of African-Native American-Pacific Islanders, the Art and Essay cinema, the National Audiovisual Institute, the Centre International...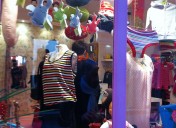 16 Wednesday March 2011 | news
Translate original post with Google Translate Une petite caverne d'Alibaba… bohème, coloré et astucieux ! Vous trouverez ici tout ce dont vous avez besoin pour vos cadeaux rigolos ! 9 rue de la tour Marseille – 13001 06 18 31 46 04 www.lasardineapaillettes.com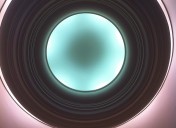 16 Wednesday March 2011 | Cityguide
Ingredients: Bucolic, elegance, chic, casual. This is your mood of the day, so you can directly go to Sessùn's shop. Among those 1st fans from the early beginning, I can't get enough. This brand is a must for your wardrobe. 6 Rue Sainte Marseille...