Thomas Canto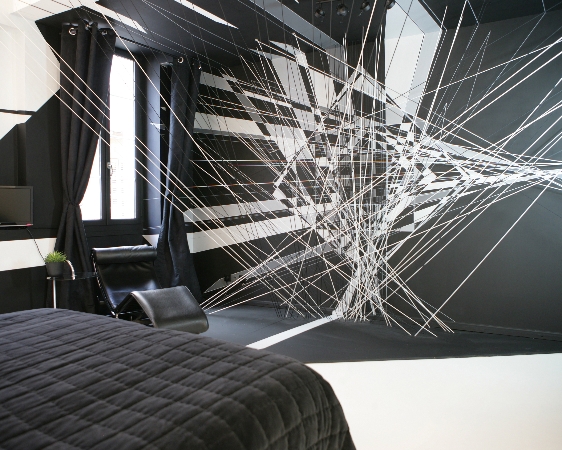 Thomas Canto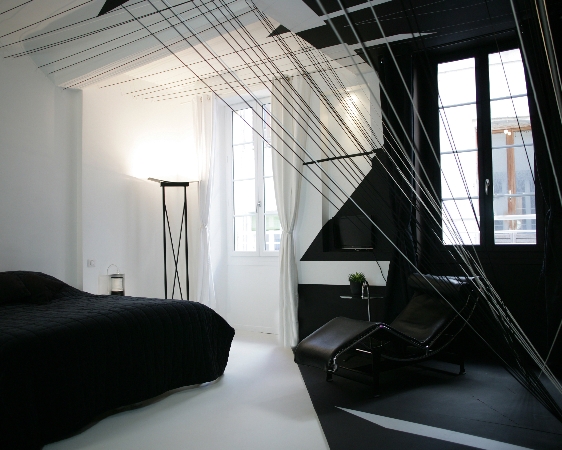 Thomas Canto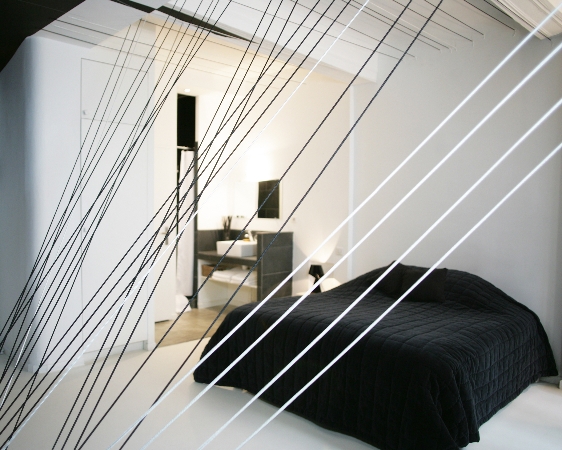 Thomas Canto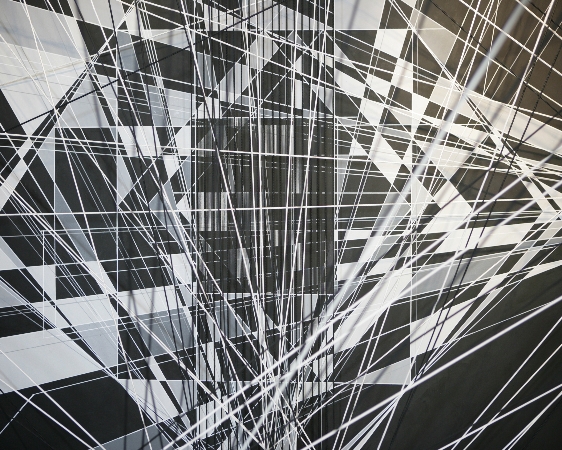 Thomas Canto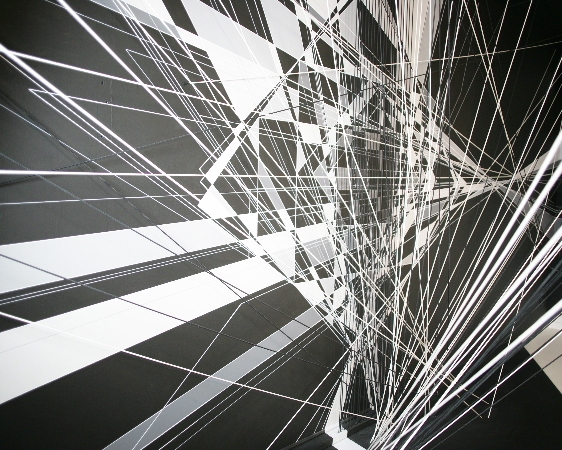 Thomas Canto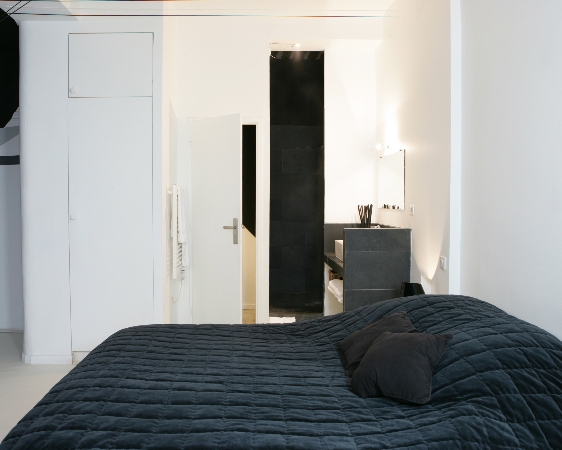 Thomas Canto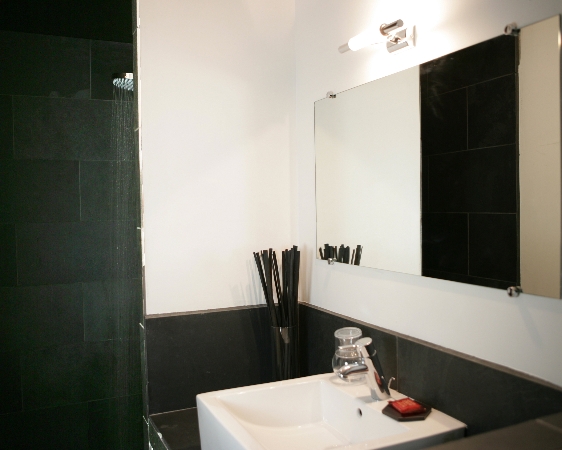 Thomas Canto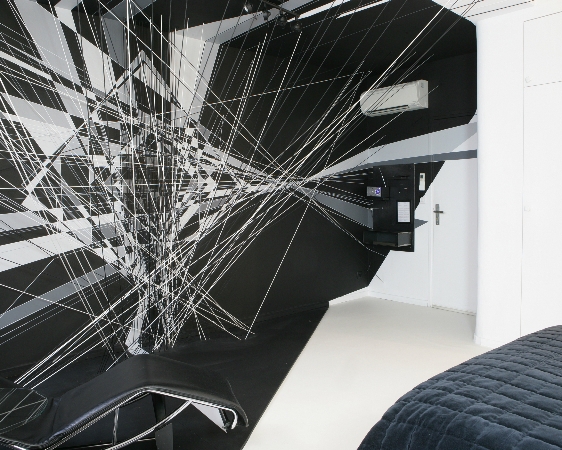 Thomas Canto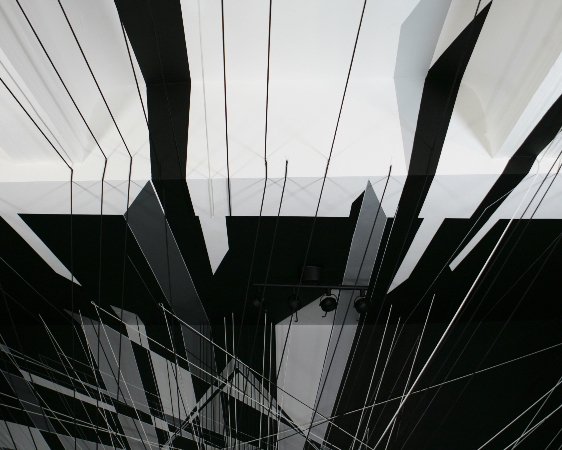 Thomas Canto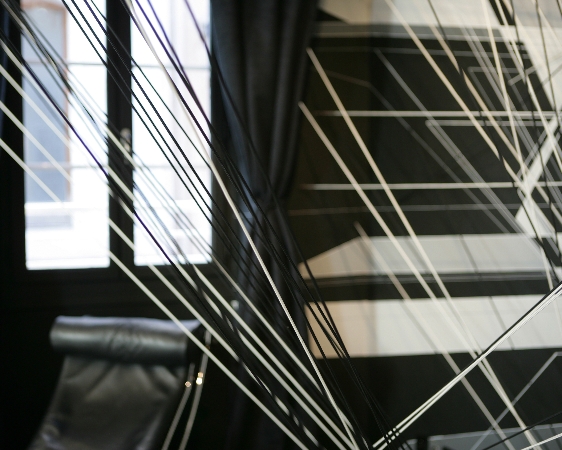 Born in1979, lives and works in France.
Thomas Canto transposes his personal vision of his environment on canvas; proposing an abstract and duplicate vision to the disorganized entanglement of the mixtures of his urban life. On one hand, the city in sections of walls or blue prints, on the other humanity and its individuality.
Fond of precision work and keen on pure aesthetics, technique holds a prominent place in his production. His gestures, as well as the materials and tools he uses evolve together with his art, and his work continues to gain clarity through experience and time. The patience and meticulousness displayed give an almost industrial aspect to his treatment of modern architecture. Especially in his last works that are totally encased in Plexiglas boxes 3D where nylon wires and paint mingles to perfection.
"The series of installations "Gravité B", which includes "Parallax Immersion" stages the architectural universe present in Thomas Canto's canvases, by propelling the spectator in a dynamic and multidimensional composition. These monumental constructions that create a resolutely modern beauty lead the spectator to ask himself about the presence or rather the absence of humans. He gets a strange feeling in front of this architecture that is beautiful thanks to its accuracy and abstraction and yet lifeless, uninhabitable, creating the starting point of a reflection on modern and contemporary beauty. Purity of space, vastness of volumes, unreachable heights and sharp edges: Thomas Canto offers a vision of modern and futuristic architecture beyond time and space; he transposes these huge buildings into an abstract universe, taking on their lifelessness for the benefit of perspective."
...