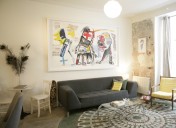 4 Thursday April 2013 | home
Translate original post with Google Translate De façon constante depuis notre ouverture vous pouvez trouver une oeuvre monumentale à votre arrivée dans le lobby. Un habitué des lieux, un incontournable qui nous apporte de la gaîté, merci Thomas. THOMAS...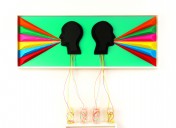 5 Thursday April 2012 | The history
Antoine Casals A self-taught artist from Montpellier, The Wizard find his inspiration in social, urban and city life. Directly inspired by street art, this work contrasts an illusionary, naïve and acidic pictoral universe with a more sombre vision of...